Cider House
Basque cider, a natural drink, has created a whole gastronomic phenomena called a cider house restaurant.
The high season of cider houses runs from mid-January until Easter. This is the time when locals go there with friends and colleagues to enjoy the new cider and the ambiance! A visit to a cider house during these months is highly recommended as it will be a unique opportunity to mix with the locals.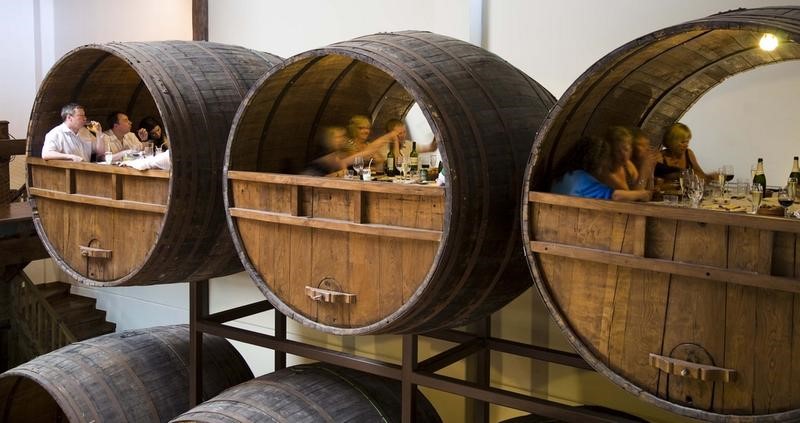 The cider house experience will start in a museum, dedicated to the history and technological process related with this drink. Here we will learn all the essential information about this beverage, and, of course, we will taste 2 types of cider and several apple liquors. After the theory section at the museum, we will move on to the practice session in a cider restaurant with a lunch or a dinner.
The menu here is traditional and delicious. It is made up of cider-cooked sausages, cod fish omelette, fried cod fish and the main course, a nice T-bone steak. You´ll taste a local sheep cheese called Idiazabal with quince jam and walnuts for dessert. Each person will be given a glass at the entrance. You should aim to visit as many cider barrels as you can, and drink as much cider as possible!