Urdaibai reserve
The coast of the Bay of Bizcay has a secret: the natural park of Urdaibai – this is a place of extraordinary beauty!
We will start our day by visiting the very soul of the Basques, the small town of Guernica. This is where the Basques held their meetings to decide the laws of daily life. Today, one can still see the oak tree that hosted those meetings and the Assembly House.
We will drive along the road that follows the natural Park to visit a Roman settlement, a botanic garden with stunning views of the Oka river's estuary and the coastal towns of Mundaka and Bermeo. Each corner of our journey will show us something unusual and unexpected: the best "left" wave for surfing, oyster banks, ancient churches and ports, memories of bad storms and neighbours' quarrels over a little piece of dry land.
We will drive out to the oceanic coast of Bizcay. Here we will visit a legendary site for Basques: the island of San Juan de Gaztelugatxe. The Basques have many beliefs and stories related this place – It is considered that Saint James, the patron Saint of Spain, touched the ground here. Today, this rocky island, joined to the mainland by a long stairway, attracts a lot of visitors, as it became a location for the filming of Game of Thrones.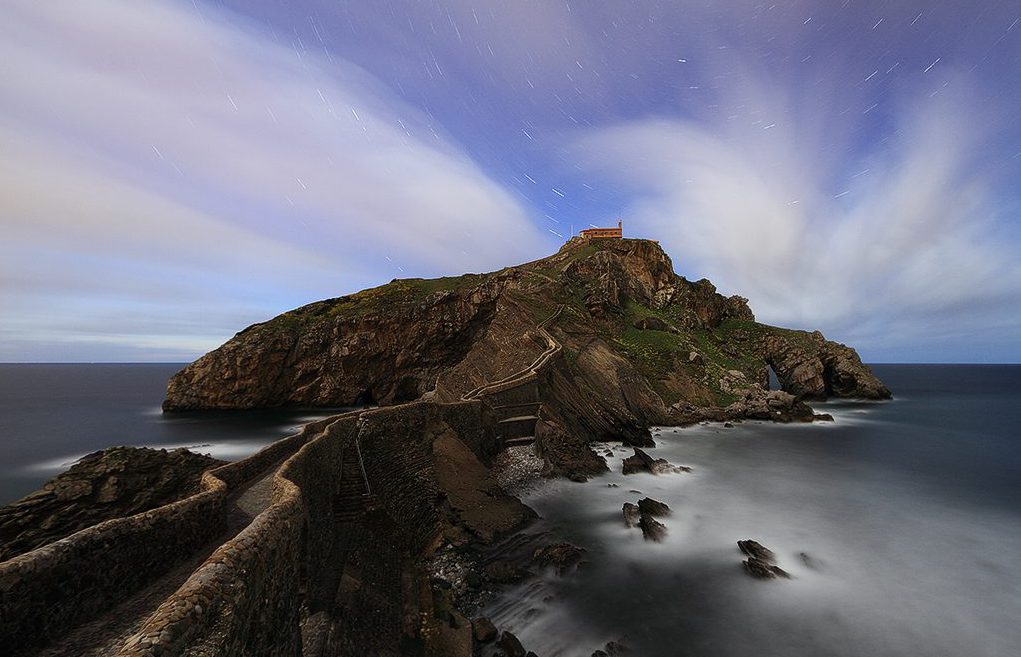 Urdaibai is a unique place. Here one can discover such contrast; the natural beauty of its landscape plotted with ancient architecture, the green of its mountains against the intense blue of its ocean. And all of this comes together with the exceptional taste of the air: salt, pine and eucalyptus.